No 'poo. I bet that term conjures up some crazy thoughts and you're wondering what kind of crazy hippie I am. Never fear, I am not talking about bathroom issues…hmm ok I am but it has nothing to do with the toilet; it involves the shower.
No 'poo refers to the method of washing your hair without the use of conventional shampoos or conditioners. The 'poo stands for shampoo. Instead of shampoo, most no 'pooers use a baking soda mixture and instead of conditioner they use a vinegar mixture. There are of course the die hard no 'pooers who use just water to wash their hair however, most people aren't ready to take that leap and others don't feel the need to.
Now why on earth would anyone feel the need to ditch their shampoo? There are actually a few reasons.
No 'pooing saves money. Baking soda and vinegar cost next to nothing.
Less plastic. Buying a huge container of vinegar will produce much less trash then buying tons of little shampoo and conditioner bottles.
No toxins. Most hair products are full of nasty ingredients that are not good for your body. Some are even carcinogens!
Your hair will actually look better if you no 'poo. For real! Shampoo strips oils from your hair and your scalp responds to this by increasing oil production. The more often you shampoo the more oil your hair produces. With no 'pooing, you wash your hair less often (usually anywhere from every 3 -7 days.) This, in combination with not using shampoo lets your body adjust and produce less oil, which means less greasy hair. No 'poo hair is also softer and dries faster due to less product buildup.
Now that you know why you should give no 'pooing a try, I'm going to explain just how to do it!
The basic no 'poo recipe
"Shampoo" – 1 tbs baking soda mixed in 1 cup water
"Conditioner" – 1 tbs vinegar (white or apple cider) mixed in 1 cup water
Cup or squeeze bottle for application
Mixtures work best when you make then as needed. Yes, it means there's a little bit of prep work to your showers but I promise, you get used to it and it takes very little time.  I like to put the baking soda in it's cup and the vinegar in it's container before getting into the shower and then filling them up with warm water when I am ready for them.
First get your hair wet and apply the baking soda mixture. Rub in and let sit for about a minute. Rinse out. Next, apply the vinegar mixture and allow to sit for a minute. Rinse out thoroughly. That's it. Very simple.
I know you think you will have a rat's nest to deal with when you try to comb through your hair but I guarantee you that the vinegar does such an amazing job at conditioning your hair.
Ideally you should only no 'poo every 3 or more days. You do not want to no 'poo every day and even every other day isn't recommended. The idea is to stretch out the time between washes. There can be a bit of a detox period with no 'poo. Detoxing means your hair will be greasy on days that are not no 'poo days. Your hair should feel and look amazing right after a no 'poo but as the days pass by, your hair might look less then stellar. This is particularly true if you currently shampoo every day and/or use conventional products as oppose to more natural ones. Like going from eating junk food to healthy food, your body might not like it at first.
There are however, two different options for detoxing. One, you can detox gradually and less noticeably by no 'pooing every 3-4 days, you can even sprinkle in a wash on day 2 every now and then if you just can't stand it. This way your hair won't have many yucky days but it may take you up to a year before you can go a week with perfect looking hair.
The second way to go through detox is like taking off a bandaid: fast but painful. You only no 'poo every 6-7 days which means you will suffer more bad hair days but detox should be over and done with in a month or so. I prefer the slow detox but that's just me.
No 'pooing is a great natural way to save money, create less trash and toxins, and enjoy better looking hair. I have been no 'pooing for 2 years now and I do not regret it one bit! I encourage you to give it a try! What's the harm? I'm sure you have baking soda and vinegar in your home and if you try it and hate it so what? All you'd have to do is jump back in the shower and shampoo as you normally do. No big deal. So what are you waiting for? Give no 'pooing a try!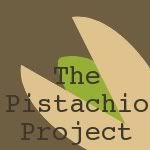 Brittany is a stay at home wife and mother to three children (5 years, 4 years, & 1 year). You can find more about Brittany on her blog The Pistachio Project, where she writes about being green, natural parenting, frugal living and safer products.