"What do you pack for a day out with your toddler?"
Way too much stuff.
I feel like I'm packing up to spend the night or move permanently across the country sometimes when I'm getting ready for a day out with my girls.
I recently went out with my mama to do some grocery shopping, (thank you, God, for an extra pair of
adult hands!)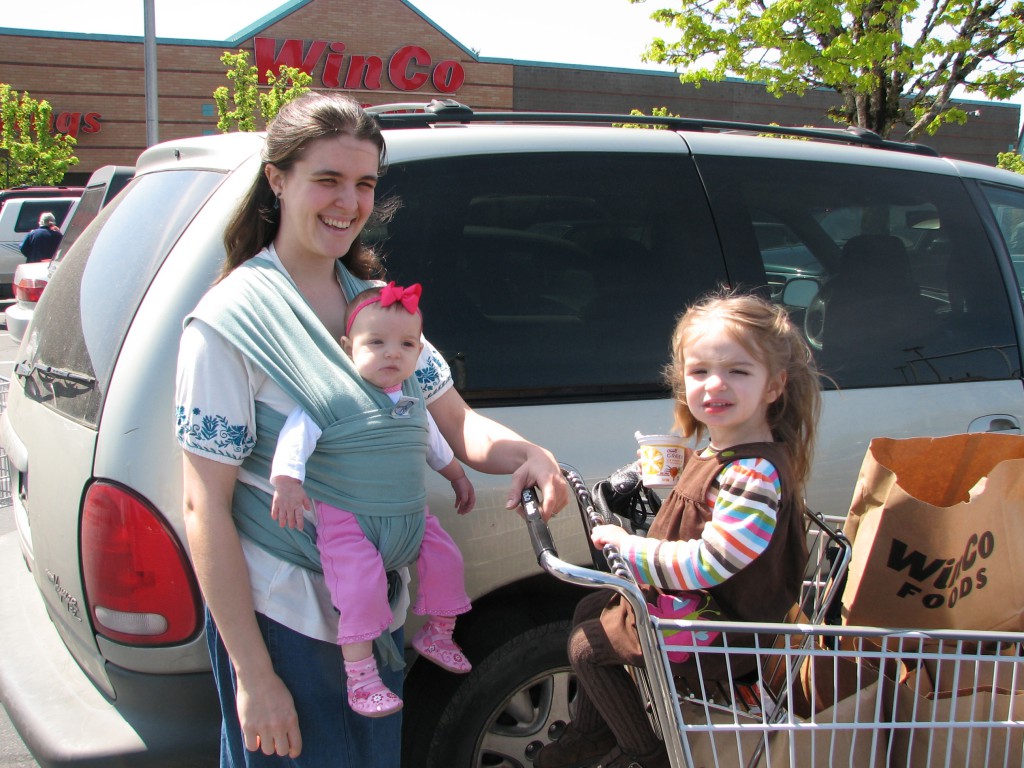 We live out in the middle of no-where, so when I do go out, we're often out all day.
I guess for just Katie alone, there's not so much…but when you add in everything I need for Victoria, we have quite the list:
diapers
wipes
wet bag(s)
diaper bag
nursing cover
bottle/juice
extra outfit in case of accidents or leaks (we're potty training!)
travel potty seat
plastic garbage bags to contain contents of potty seat (ew!)
snacks (if I remember!)
Moby wrap
a few blankets
stroller (depending on the outing)
…I'm sure I'm forgetting something. I usually do.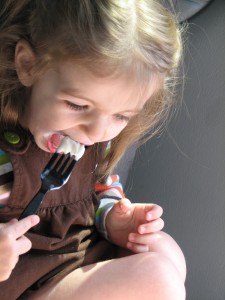 This does not include everything it took to get them ready to get out the door!
Getting them diapered, fully clothed, properly shod, making Katie's hair-do look less like it's what she went to bed with…last week: It's quite the feat!
Coats, car seats, dollies, books for the long car-rides…
It's pretty much guaranteed that we're going to forget something.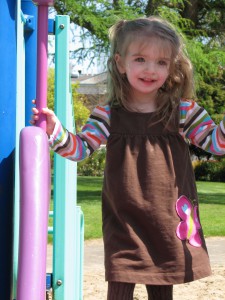 Just so long as I never forget
one of these beauties, we'll survive!
Next week's Topic Suggestion:
How does your toddler react when his/her daddy gets home from work?